Charities urged to submit annual information before deadline
02 Dec 2021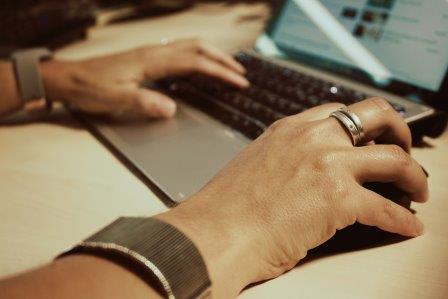 Every year, every registered charity in Scotland must send OSCR a set of accounts, a trustees' annual report and an external scrutiny report. Charities do this by completing an online annual return using OSCR Online.
OSCR requires this information within 9 months of a charity's 'year-end'. For example, when a charity has a financial year-end of 31 March its deadline date is 31 December. It is clearly marked on a charity's entry in the Scottish Charity Register if they have missed their deadline.
Out of 25,413 charities on the Register, 9295 (37%) have a deadline between December 2021 and January 2022. OSCR is awaiting information from 5824 of them.*
We know that there is a range of legitimate reasons that charities may have for not submitting on time, which is why OSCR actively works with charities and third sector organisations to discover any underlying issues.
In addition to displaying this information on their entry in the Scottish Charity Register, if a charity does not provide us with the required information the following could apply:
under section 45 of the Charities and Trustee Investment (Scotland) Act 2005, we can appoint an accountant to prepare the accounts at the trustees expense
funding for the charity may not be granted as many funders use the information on the register to inform their judgements
it may affect some of the benefits that charitable status brings, for instance a water rates exemption.
Historically, some charities wait until the festive period to submit the information. OSCR's office will be closed from 12pm on 24 December 2021 until 05 January 2022. OSCR staff will not be available between these dates to support those who are having difficulties logging in to OSCR Online. Charities should make sure they can access OSCR Online now. If you cannot access the system, there is a password reset link on the OSCR Online login page. Our staff can look into your system access during our opening hours if this is not working for you.
OSCR's website has a range of information to support you with providing annual information. This includes guidance on:
OSCR Chief Executive Maureen Mallon said,
'A key responsibility for any charity is to be transparent about their activities. One of the ways to do this is to ensure that the information displayed in their entry on the Scottish Charity Register is up to date.

'The reporting deadline for a significant number of Scottish charities is approaching. Being late can restrict a charity's ability to do its work and affect public trust in the sector overall. That is why we are calling on these organisations to use OSCR Online to send us the information as soon as possible.

'During the first year of the pandemic, we supported charities by giving them a 'grace period', some extra time to provide information. Although we have now ended this extension period, a charity's deadline is still a full 9 months after their year-end. A large number of charities have been able to use online methods to get accounts finalised and signed off well within the time.

'If any charity is struggling to submit on time, please contact OSCR immediately. Our staff can signpost you to where you can get support and help resolve any issues you have with accessing the system.

'OSCR will be looking to modernise our OSCR Online system in the New Year. Another benefit of submitting on time will be that we will have the latest information about your charity on record before we make the transition. More information about this will be shared with you all soon.'
* Figures correct as of 23 November 2021.