Scottish charities urged to get online
03 Feb 2016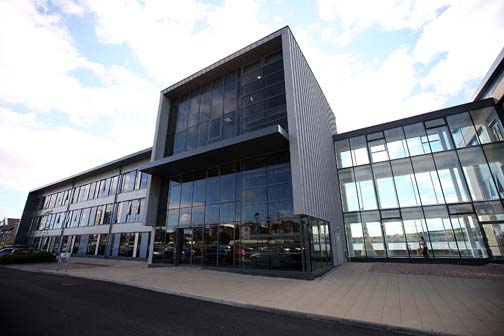 Regulator announces new focus on protecting charity assets and reputations
Scotland's charity regulator has announced changes to the way it monitors and reviews the country's 24,000 charities – and has called on the remaining 20 per cent of the sector not already signed up for its online services to make sure that they do so in the coming year.
OSCR – The Office of the Scottish Charity Regulator – is taking steps aimed at focusing its resources more effectively on those areas that require its attention, based on its 10 years' experience. In the coming year it will also highlight to Ministers areas where additional powers would improve its effectiveness and further reinforce public confidence.  The changes have been widely welcomed by the charity sector, in the regulator's biggest consultation effort to date.
From 1 April, OSCR also will increase the financial information it makes available on the Scottish Charity Register, by starting to publish annual reports and accounts for larger income charities and charities that are Scottish Charitable Incorporated Organisations (SCIOs).
In addition:
The annual return form completed by all charities will see changes in the type of information gathered, while reporting requirements for smaller charities will be kept to a minimum.
A new 'notifiable events' procedure will see charities required to alert the regulator on matters such as fraud, allegations of abuse, investigation by other agencies such as HMRC or the Police, or substantial donations from an unknown source where these occur, and to sign a declaration where they have not.
OSCR's Head of Engagement, Dr Judith Turbyne, said that the regulator's new approach reflected its experience and would allow it to focus its resources more effectively.
'We have found over the past ten years that the great majority of charities operate as they should, and we believe that the time is right to now focus our effort on those areas that deserve our attention,' she said.  As a public body, we're tasked with being as effective and efficient as possible with the resources that we have. Our new approach has been welcomed by the sector and will provide more information and transparency for the public, greater efficiency and impact for us as Regulator, and keep reporting requirements straightforward for smaller charities,' she added. 
'From 1 April, charities will notice a change in the questions we're asking on the annual return form as we start to gather different information that will better inform our work and, ultimately, support public confidence in the sector,' she added. 'If charities can do one thing to get ready, I would urge them to sign up for our online services if they haven't already done so.' 
Dr Turbyne added that the Regulator would publish new guidance and support material for charities, and would work with local support organisations such as Third Sector Interface groups to help charities understand and adopt the changes.  The Scottish Charity Regulator held its biggest ever consultation of the sector to discuss its proposals, and has developed its plans and technical systems over the past 12 months.  Its new approach will see the regulator targeting its attention more on identified risk areas, and will provide more information and transparency for the public on charities and their work.
Further information about Targeted Regulation and OSCR Online is available at www.oscr.org.uk
Background
The Scottish Charity Regulator is the independent registrar and regulator of Scotland's 24,045 charities and publishes the Scottish Charity Register at www.oscr.org.uk
The Regulator's vision is for charities you can trust and which provide public benefit.
Targeted Regulation is OSCR's programme designed to focus the regulator's resources more effectively.  Initial proposals were announced in 2014, with OSCR's widest ever consultation of charities and professional advisors, reaching some 7,000 charity representatives.  Consultation events were held in Stonehaven, Edinburgh, Stirling, Perth, Fort William, Inverness, Glasgow and Hamilton, and the proposals were issued through OSCR Reporter and shared on Twitter.  Several hundred written submissions were made, with OSCR's plans welcomed by the sector.  The summary report can be viewed here.
OSCR Online is the Regulator's online facility enabling charities to file reports and accounts electronically.  OSCR Online is secure and available 24/7, providing convenience, control and cost savings for charities.  Since its launch in June 2012 over 80 per cent of Scotland's charities have signed up.  The Regulator is seeking to move to 100 per cent of charities during 2016.  Further information on OSCR Online is available here.
From 1 April 2016, OSCR will begin the process of publishing annual reports and accounts for larger income charities and charities that are SCIOs.  It should be noted that accounts will be published as they are submitted, over the 12 month period.  OSCR already makes available links to charities' accounts, where this is provided, on individual Register entries.
Charity trustees and advisors can keep up to date on Targeted Regulation and general information by visiting the OSCR Website, subscribing to OSCR Reporter, and following OSCR on Twitter @ScotCharityReg.