OSCR publishes interim safeguarding guidance
04 May 2018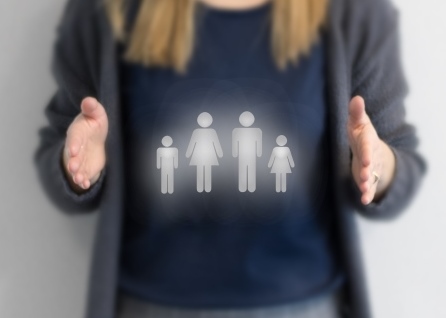 Today, 04 May 2018, the Scottish Charity Regulator (OSCR) has published interim guidance on safeguarding.
Safeguarding is the action that an organisation takes to promote the welfare of children and vulnerable adults to protect them from harm.  This includes making sure that the appropriate policies and procedures are put in place.  Safeguarding includes child protection but goes further and extends to all vulnerable beneficiaries.
Safeguarding Guidance: Keeping vulnerable beneficiaries safe explains what is meant by safeguarding and highlights key steps charity trustees can take to make sure that it is considered in an appropriate way.  The guidance also looks at how charity trustee duties set out in the Charities and Trustee Investment (Scotland) Act 2005 relate to safeguarding issues. 
OSCR's Head of Engagement Jude Turbyne said,
'At OSCR we are committed to playing our part in strengthening safeguarding across the charity sector.
'This guidance is an important step.  It should help charity trustees understand their responsibilities with respect to safeguarding and we recommend all charity trustees take the time to read it thoroughly. The document has been designed to be clear and easy-to-use, providing reasonable steps that should be taken.  It also gives details of other organisations that may be able to help charities as they try to make sure they are getting safeguarding right.
'When problems do occur, it is important for trustees to address them vigorously and transparently.  We have a notifiable events system that should be used in circumstances like this, and the protection of vulnerable beneficiaries is a top priority for us in terms of taking swift and proportionate regulatory action
We will be doing a lot of work on safeguarding during the coming year, working closely with other partners within and outwith the sector to support charities to be the best they can be in terms of their safeguarding policies and practices.  This may make us want to add to the guidance, and we will therefore review it during the year and update accordingly.  If you have any reflections on this guidance, please let us know.'
Background
The Scottish Charity Regulator (OSCR) is the independent registrar and regulator of Scotland's 24,400 charities and publishes the Scottish Charity Register at www.oscr.org.uk. Our vision is of charities you can trust and which provide public benefit. More information about our work can be found in our Media Pack.
Safeguarding will be one of the topics we discuss in our upcoming round of

 

Meet the Scottish Charity Regulator

 

events.

 

To find out more about these events, click here.