OSCR encourages more charities to come forward with Notifiable Events
23 Nov 2017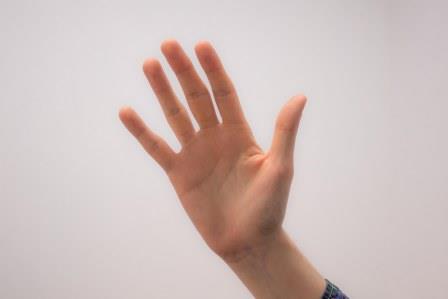 Regulator highlights the benefits of reporting certain incidents
The Scottish Charity Regulator (OSCR) is today reminding charities to report significant incidents when they occur.
We aim to support public confidence in charities and their work. Part of our role is to try and prevent problems from happening by providing guidance to charities. From April 2016, charities were asked to report Notifiable Events to us as part of this 'prevention'. A Notifiable Event is when something serious has happened or is happening to the charity.
There is no legal requirement to report a Notifiable Event. However, it is a great way for charities to reassure us that they are on top of the issues they are facing. Ultimately, we may become concerned if there has been a matter that has not been reported to us; especially if it goes on to have a negative impact on the individual charity or the wider charity sector.
A Notifiable Event could be:
fraud and theft
significant financial loss
incidents of abuse or mistreatment of vulnerable beneficiaries
a lack of charity trustees required to make a legal decision
when a charity has been subject to a criminal investigation or an investigation by another regulator or agency; sanctions have been imposed, or concerns raised by another regulator or agency
when significant sums of money or other property have been donated to the charity from an unknown or unverified source
suspicions that the charity and/or its assets are being used to fund criminal activity (including terrorism)
charity trustees acting improperly or whilst disqualified.
From 01 November 2016 to 31 October 2017, charities reported a total of 94 Notifiable Events. The most common reason type of incident was trustees or staff acting improperly (24) followed jointly by incidents of fraud and theft and financial loss (18). During this time there were around 24,000 active Scottish charities.
OSCR Head of Engagement Dr Jude Turbyne said,
"It is important that charities realise the positive impact of reporting Notifiable Events to us.
"We do not want to know about every event, only those that threaten to have a significant impact on the charity or its assets. Reporting these incidents is a way of charities showing that they are trying to get on top of the problems they are facing and is generally a sign of good governance. 
"We would like to acknowledge the charities who have submitted Notifiable Events to us so far. Where they have come in, we can see that the trustees are generally taking the correct steps to sort things out wherever possible.
 "If you are nervous about reporting these issues to us, don't be. Reporting such events is actually a positive step. It gives OSCR the reassurance it needs with respect to the governance of the charity, allows us to identify the correct sources of guidance and support for any given situation, and is ultimately a way of us acting together with the charity to try to ensure trust and confidence in the charity going forwards"
ENDS
Notes
The Scottish Charity Regulator (OSCR) is the independent regulator and registrar of Scotland's 24,000 charities and publishes the Scottish Charity Register at www.oscr.org.uk. Our vision is for charities in which the public has confidence and which provide public benefit.
Our Notifiable Events regime started in April 2016.
Guidance on Notifiable Events can be found here on our website.
Charities must also notify OSCR before or after certain changes, such as changing their name. Full guidance is available on our website.
Any further media queries should be sent to info@oscr.org.uk for the attention of Ian Grieve / Judith Pogorzelec.