Find out about Scotland's new digital health and care strategy
20 Jul 2018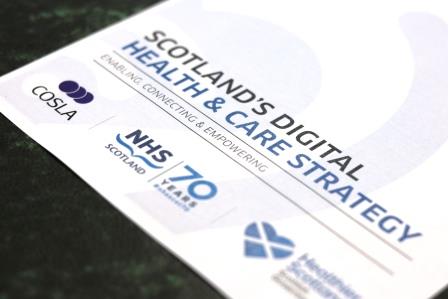 Does your charity work in health or social care? Scotland has a new digital health and care strategy, setting out the key areas of work that will change the approach of the sector, supporting the integration of services and the development of person-centred care.
Organised by The Health and Social Care Alliance, SCVO, CCPS and VHS, this free of charge event will highlight the key steps for the Strategy's implementation and discuss what actions your organisation – and the Third Sector generally – can take to support its successful delivery. The event will be particularly useful to third sector staff working in policy, operations, digital and data.  Key points include:
Keeping your data, money and reputation safe in a digital world
Transforming your services through digital
Supporting digital skills in health and social care organisations.
There will also be discussion on the wider support the third sector requires, and the steps it can take to embed digital solutions and sharing of data.
The event takes place on 4 September at the Dovecote Studios in Edinburgh.