Charity regulator welcomes significant jump in use of online services
20 Jan 2017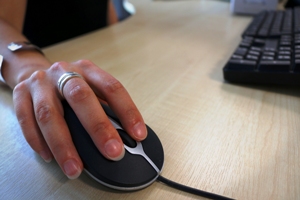 The number of Scottish charities using our online service, OSCR Online, has risen to 95%, up 14% from this time last year.
The Scottish Charity Regulator is committed to getting all of Scotland's 24,000 charities online.
There are real benefits for charities that use our online system because:
It can be accessed 24/7.
Charities can save changes and return later to complete a required submission.
The system makes sure that users can only submit correct and complete information - minimising failed forms and reducing hassle for a charity.
Trustees can see previous submissions.
Online charity accounts are stored in the database for 5 years and trustees can go back to look at a charity's previous accounts.
However, this also fits with one of our wider aims to encourage digital participation for those who are running and working in charities. Charities that are able to use digital tools effectively will ultimately improve the impact of their work.
There have been many contributing factors to the increase in online uptake, including OSCR staff supporting charities through the sign-up process.
The increase has resulted in 3,313 less charities using paper to submit the majority of their documentation and make changes to their information.
There are 1215 charities (5% of the Scottish Charity Register) still to sign up to OSCR Online. We are now ready for the final push to get this last group up and running.
OSCR's Head of Engagement Jude Turbyne said:
"It is fantastic to see that more Scottish charities are taking advantage of our secure and safe online portal.
"This increase is good for charities. It is also great for us because it allows us to be more effective in what we do, and put more resources into areas of work that will really benefit the public and charities.
 "The sector is working hard to embrace online systems and this shows that they take their regulation responsibilities seriously. We know that going online can be a bit scary for some charity trustees, but we can help with the start-up process. 
"The majority of charities in Scotland are striving to be as effective as possible in making life better for their beneficiaries. Using digital tools is just one of methods they use to achieve this.
"Where charities don't comply with our regulations, we are here to take action. However, it is important not to lose sight of the massive and inspirational role that many charities play in our society."
Background
OSCR Online can be accessed at https://oscronline.oscr.org.uk/Oscr/Security/Session/Login
OSCR Online went live on 06 June 2012, replacing the previous system Logica.
Charities can view a FAQ about our online services here - http://www.oscr.org.uk/charities/faqs
81% of charities were signed up to OSCR Online by the end of January 2016.