Annual Report and Accounts 2020-21
23 Aug 2021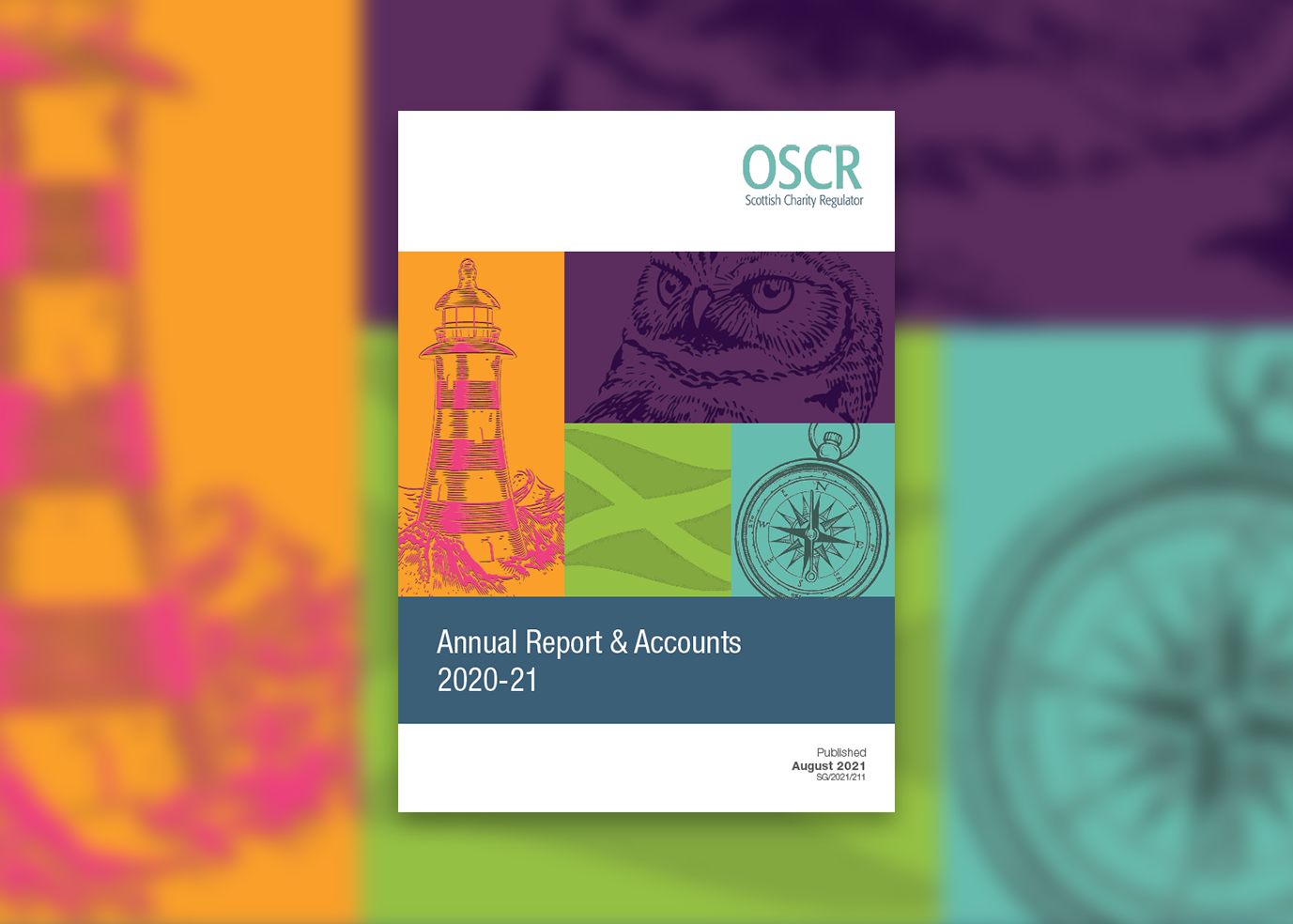 The Scottish Charity Regulator (OSCR) has today published its Annual Report for the year 2020-2021.
The report shows our financial activity, details the impact of COVID-19 on our operations and highlights key facts and figures.
Key figures for 2020-21 include:
817 Scottish charities registered (874 in 2019-20)
96% consent to change applications considered within the required timescale
426 concerns about charities handled (620 in 2019-20)
12 online events to better inform charities of their responsibilities and discuss our wider work with other stakeholders.
OSCR continued to make significant progress in delivering on our own agenda over the course of the year as set out in our Corporate Plan. We introduced a new organisational structure to help develop a cross-disciplinary approach to our regulatory work, and made significant progress in delivering on our digital strategy, in particular developing a replacement to our OSCR Online system that charities use to submit their annual information.
OSCR Chief Executive Maureen Mallon said,
'In early 2020, public health restrictions introduced to limit the spread of COVID-19 meant that Scotland was in lockdown, our offices closed and our staff working from home. This situation created a challenging backdrop to all our work over the next 12 months, but with perseverance, professionalism and hard work our team reshaped OSCR from an organisation based around an office based culture to one that is now equipped for the flexible, hybrid-working approach which will underpin every successful organisation in the future.
'We hope that this report shows the progress we have made. It has only been made possible by the talent and hard work with fantastic staff team, underpinned by the positive backing of our Board. I am very grateful for their support and the support of all our stakeholders across the third sector.'
You can read our Annual Report and Accounts for 2020-2021 here.