Keeping your charity safe online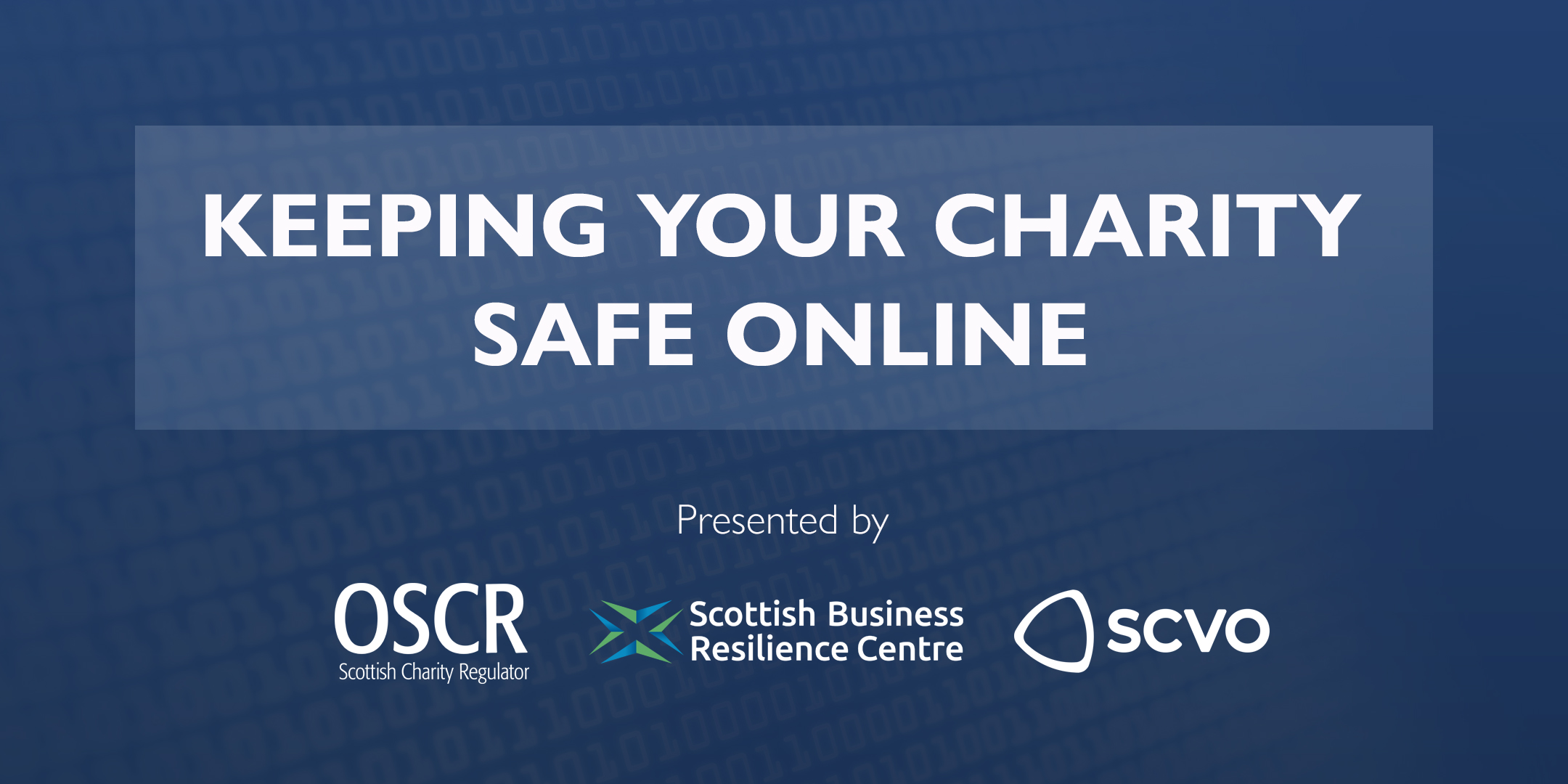 Thu, October 1, 2020. 2:00 PM – 3:00 PM BST.
It is troubling to think that charities and organisations in the third sector may be targeted by cyber criminals and fraudsters - sadly, hackers and fraudsters do not differentiate between types of businesses. Fraud poses serious financial threats to us all in both our professional and private lives and you are far more likely to fall victim to this type of crime than any other in the UK.
Join OSCR staff, Alison Stone, Cyber Co-ordinator of the Scottish Council for Voluntary Organisations (SCVO) and Kirstie Steele, Cyber Resilience Community Lead at the Scottish Business Resilience Centre (SBRC) at a webinar which will provide a review of the most common types of cyber-crime and fraud along with providing plenty of practical advice for you and your charity on how to protect against these.
Based on content provided by the National Cyber Security Centre (NCSC), this session will include:
• What is a cyber-attack?
• What is cyber security?
• Cost of cyber-attacks?
• Why are charities at risk and from whom, and what methods are they using?
The webinar will also provide an overview of backups, malware, keeping devices safe, passwords, phishing/smishing, along with signposting to authoritative sources of information and practical steps to help mitigate these threats.