Tuesday June 1, 2021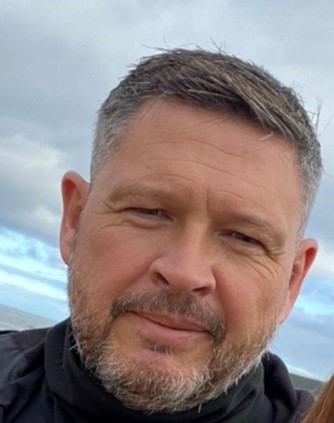 The Disclosure Service is a key function at Volunteer Scotland.
Volunteer Scotland Disclosure Services (VSDS) provides a resource of individual key functions for Qualifying Voluntary Organisations (QVO). When combined, they are essential to the overall success of the service and the role we perform for the sector and our partners, Disclosure Scotland (DS).
VSDS provide support in many forms to over 3000 enrolled organisations directly, and to a further 4500 secondary organisations registered through an intermediary body. Such as a Golf Club registering through Scottish Golf.
The VSDS Enrolment and Assessment Team (E&A) support newly enrolling organisations as they take their first steps into the disclosure process. They play a vital role when assessing organisation's to ensure that they are a QVO and that they do qualify and require Protection of Vulnerable Groups (PVG) Level checks. E & A will also help the organisation understand the role the volunteer is undertaking and whether there is a requirement in each particular role to access a PVG check.
Our dedicated Operations Team are there to start the application process, countersigning electronically on your organisations behalf and then submitting the application to DS.
In the past many found the PVG Application forms confusing.  Whether it was a Full Application to Join the PVG Scheme or the shorter Existing Member Application form. Neither of them seemed simple to complete.
However, with the introduction of the New Online PVG Service, the process has really been simplified. The administration process that you, our enrolled organisations, undertook previously, is now much less labour intensive. Yes, you still have to check that the appropriate ID and that the volunteer is who they say they are.  But, now all you have to do is complete a simple Online application request form  and VSDS will do the rest.
Online PVG Application Service (volunteerscotland.net)
A link to the online application will be generated automatically and sent to the applicant, who will have 7 days to complete the application. If an error is detected, Disclosure Scotland will contact the applicant directly, the information required will be amended, to enable the application to be processed by DS as quickly as possible.
Further information is available on the Volunteer Scotland website.
Unfortunately, at the moment, a Police Check (Basic, Standard or Enhanced Disclosure Check) can only be applied for on the paper application form but, we can still help you with that!
VSDS also operate a dedicated telephone helpline from 9am to 5pm Monday to Friday. This helpline is manned by members of the Operations and E & A Team  They assist enrolled organisations on matters relating to the application process, the positions that a PVG has been applied for, or whether there should be a check made. This dedicated resource answers in excess of 12,000 telephone calls a year from voluntary sector organisations, greatly reducing the burden on Disclosure Scotland resources.  The team have a wealth of knowledge on the voluntary sector and are best placed to offer the support the sector requires.
In order to support the sector during the restrictions of the pandemic, VSDS introduced a dedicated web chat to replace the telephone service and in addition,  host 2 drop-in Q&A sessions a week via a Zoom Link, if you'd still prefer to have that face to face discussion.  
If your organisation is already an enrolled body with VSDS but, you are new to the role of signatory or are about to move into that role, then why not come along to our PVG Signatory Training Day held at our office in Stirling?
This is a one day course (free of charge) where you will be able to ask our experts every question you've ever wanted to ask about Disclosures and the process. And probably hear some answers to questions that you've never even considered!
Just visit https://www.volunteerscotland.net/for-organisations/training-courses/ to book your place. Of course, this training isn't only for new signatories. If you are a newly formed organisation or have only recently just discovered VSDS, then you are more than welcome to join us too. These sessions are held twice a month. But, be quick as they fill up fast!
Again, as we are held by the restrictions of the current lockdown (although this is easing) we have split this 1 day session into three 2 hr sessions online.
See our Training information for instructions on how to book your place.
We know that the Disclosure Process can be confusing. Legislation and legal jargon being very much a part of this.  VSDS understand this so, we have created a glossary of terms for you to refer to.  Click this link to see what we have. 
Volunteer Scotland Disclosure Service is a highly valued resource for the voluntary sector. We work in partnership with Disclosure Scotland to support organisations in their legal obligations to the Disclosure Process. Helping to guide and educate the sector to ensure that the right safeguarding decisions are made when considering the most vulnerable in our society.
If you'd like to find out more please check out our website or contact us using the email address or telephone number below.
We look forward to hearing from you.
Website : https://www.volunteerscotland.net/for-organisations/disclosure-services/
Telephone : 01786 849777 (not currently available)
Email : disclosures@volunteerscotland.org.uk  
VSDS would like to hear from you 
If you have used the new online application process, please can you spare 5 minutes and provide some feedback.
Tell us about your experience https://www.surveymonkey.co.uk/r/PVGProcess
Your assistance is very much appreciated!