Introduction from
the Chair and Chief Executive
Welcome to our 2018-19 Annual Review.
This webpage is a summary of some of key pieces of work from 1 April 2018 to 31 March 2019, and draws on information from our Annual Report and Accounts.
Scotland is a stronger, more aspirational and ethical country as a result of the quality and scale of its 24,500 charities. The more OSCR can do to support and celebrate high quality in the sector, the more the rest of the country benefits.
We work closely with charities across Scotland providing support and guidance. We will also hold charities to account as a robust and active regulator.
As you can see from the information in this Review and our Annual Report and Accounts, it's has been a busy year. For example, we've introduced a new user-focused online application to become a charity, which has been another step on our digital journey, and our registration and enforcement arms have remained very active.
A big piece of work for us during this period was working with the Scottish Government on a charity law consultation. In our experience as the regulator for over a decade, we identified areas where change could result in more effective regulation. The very positive consultation results showed that there is an appetite for change, so we will continue to work with Scottish Government and other colleagues to make this happen. Ultimately, it will be for Scottish Ministers to decide on changes to our regulatory framework and we are hopeful that this will happen in the next term of the Scottish Parliament. 
There's still a great deal for us to do. As well as fulfilling our ongoing statutory duties, we want to continue to work hard on preventative measures, being risk-led to maximise our resources whilst increasing the profile of charity regulation in Scotland with the public.
We would like to say a few 'thank yous' on behalf of all at OSCR, to David Robb our previous CEO and our former Chair Graham Forbes for their hard work during their tenures. Both helped OSCR on its journey as a progressive and preventative regulator, and this has put us in the strong position we are today. To our key partners and fellow public bodies, we thank you for your engagement and support. And to all of the people who are working as trustees, staff and volunteers in Scottish charities, we recognise that you are the people who make the biggest difference, so thanks for all you do to make Scotland a better place to be.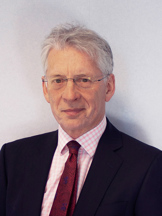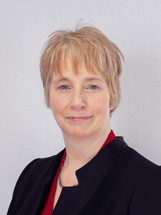 Lindsay Montgomery CBE            Maureen Mallon
OSCR Board Chair                           OSCR Chief Executive