Regulating Scotland's Charities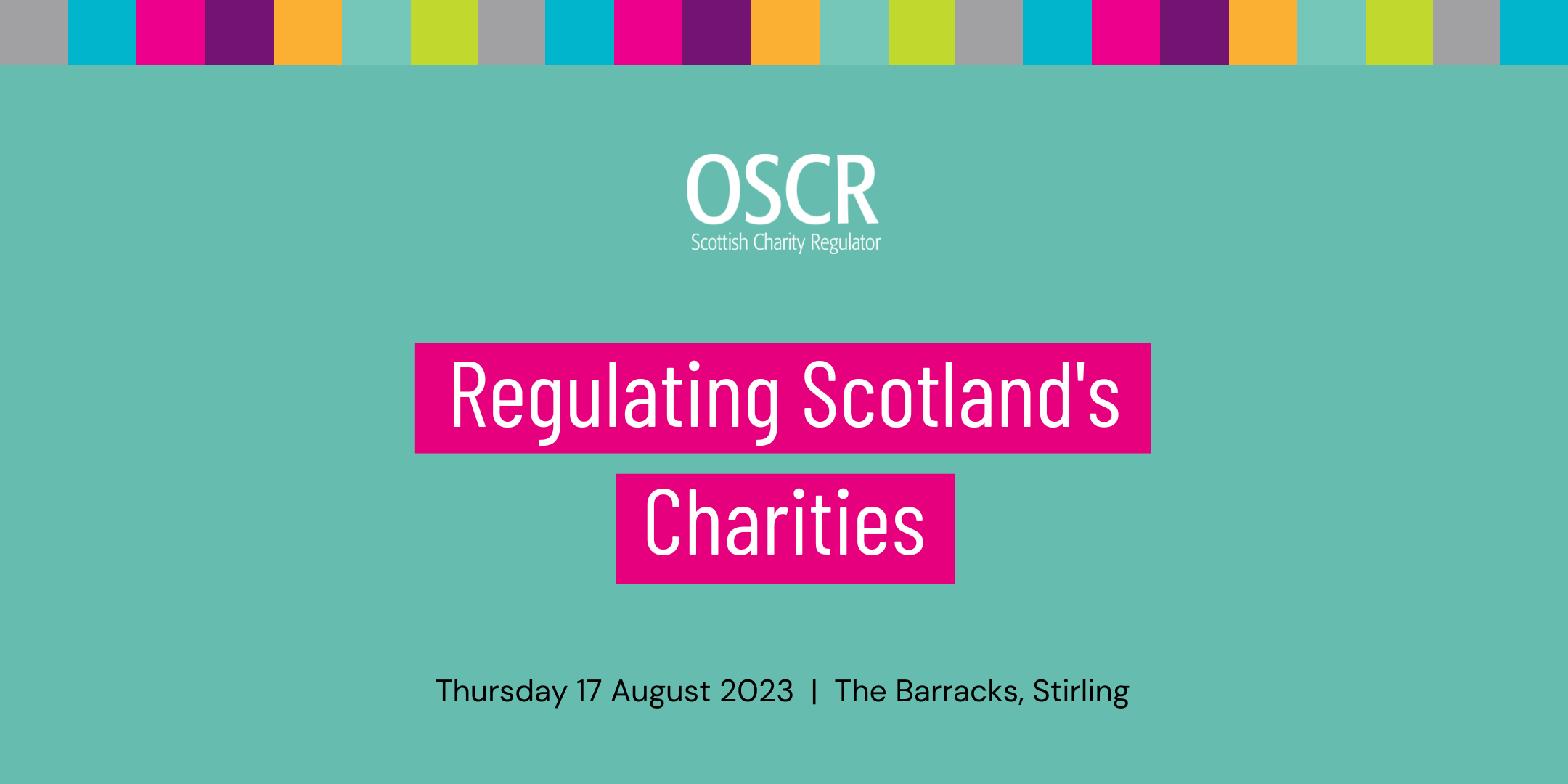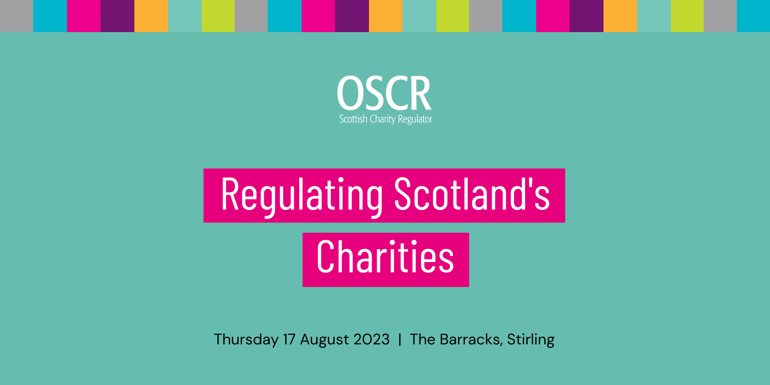 Thank you for joining OSCR at Regulating Scotland's Charities 2023. The event will aim to provide an in-depth overview of our strategic direction and the key initiatives we will be undertaking in the coming years, including our new Inquiry Policy and our new regulatory priorities for the period up to 2026.
Event Agenda
10am: Tea and coffee
10.30am: Welcome and introduction
presented by Maureen Mallon (OSCR CEO)
10.45am: OSCR's vision for the next three years
presented by Marieke Dwarshuis (Chair of the Board)
11.05am: OSCR's refreshed approach to our inquiries
presented by Laura Anderson (Senior Manager Higher Risk Cases & Quality Assurance) and Kenny Mathers (High Volume Casework & Risk Assessment Manager)
11.35am: Comfort break
11.45am: OSCR's regulatory priorities
presented by Martin Tyson (Head of Regulation & Improvement) and John Fellows (Senior Manager Digital & Communications)
12.30pm: Q&A session
chaired by Judith Hayhow (Head of Corporate) with Marieke Dwarshuis and Maureen Mallon
1pm: Buffet lunch and networking
Useful links
Click here to download a copy of the presentations from the event.
Please use the following links to read and download a variety of other resources discussed during the event: