We've updated our Trustee Declaration Form for NEW charities
27 Sep 2016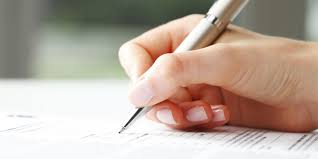 As part of any application for charitable status, you must include completed Charity Trustee Declaration Forms.  These forms have recently been updated.  From October onwards, you will need to use these new forms to apply to become a charity or if you are going to be going through the process of incorporation. 
These forms allow the people in management and control of the charity – the charity trustees – to assure us that they are aware of their responsibilities and are not disqualified. The new form also collects details allowing us to email all the charity trustees details of registration and charity trustee duties should the organisation be granted charitable status.

If you are part way through applying to us, and already have trustee declarations signed on the old format, we can accept these up until the end of November.  

Please note that charities already registered with OSCR are NOT required to send in new trustee declaration forms.