Scottish Charity and Public Surveys 2020
30 Jan 2020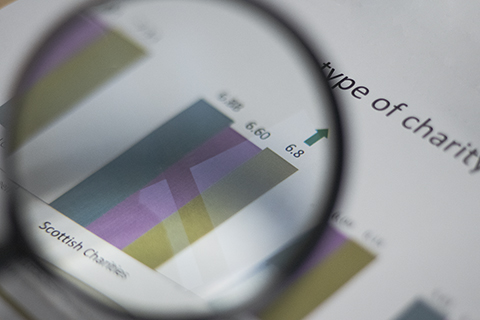 Between mid-February and mid-March 2020 we will be asking charities to help with an important survey. We will use the findings to improve our work and help us build a better understanding of being a regulated charity in Scotland. The research will be carried out on our behalf by Breaking Blue, an independent market research organisation and member of the Market Research Society.

We received an excellent response to our last charity research, carried out in 2018, which has helped inform our priorities. This time, Breaking Blue will contact a representative sample of Scottish charities to ask for assistance in completing an online questionnaire. The survey will explore some of the issues facing Scottish charities and gather feedback on OSCR. A small number of charities will also be asked to take part in a telephone interview. If you are invited to take part your participation will be greatly appreciated. We realise your time is valuable, but this is your chance to share your views about OSCR, how we regulate charities, and about being part of the Scottish charity sector. The results will be published on our website by June 2020.
The charity survey is part of a larger study which will also seek views from the general public. The public survey will measure trust in charities, explore the factors that influence trust and what the public think of OSCR and charity regulation. We hope the findings will help improve our understanding of trust and confidence and the role our regulatory activities play in ensuring Scottish charities are well run and trustworthy.

You can find out more about Breaking Blue on their website; and if you are contacted and have any queries about the research, you can contact Louise Meikleham, Engagement Manager at OSCR on 01382 220446 (or louise.meikleham@oscr.org.uk).