Volunteers' Week Scotland: 1 - 7 June 2018
18 Apr 2018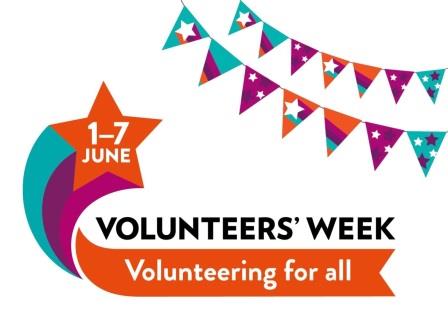 OSCR joins national Volunteers Week Scotland celebration to highlight the huge contribution made by volunteers
The Scottish Charity Regulator (OSCR) is teaming up with thousands of charities and voluntary organisations across Scotland in a celebration of the vital contribution made by volunteers. This year the theme is 'Volunteering For All,' which organisers hope will provide organisations with an opportunity to highlight that volunteering is for everyone.
From 1-7 June 2018, Volunteers' Week Scotland will see a huge range of events take place in communities all over the country, from small awards ceremonies to large celebratory gatherings. 
Volunteers are vital to the strength and vitality of Scottish society, with their work valued at £2 billion every year. Recent research found that Scotland's young people are particularly engaged, with participation now at 52% - nearly double the adult figure of 27%.
With so many people volunteering, there are a huge range of achievements to celebrate. Whether working to improve the local environment, spending time with people who need help, or providing other kinds of essential services and support, the efforts made by volunteers make an invaluable difference to the lives of people and communities everywhere.
As well as celebrating the work of existing volunteers, Volunteers' Week Scotland offers a new opportunity for voluntary organisations to promote the benefits that volunteering can bring. The week can also help highlight how people can access opportunities and overcome any barriers they might be facing.
The Scottish Volunteering Forum is encouraging as many people as possible to take part.
Forum Chairman Paul Okroj said, "Volunteers' Week Scotland offers a rare opportunity to mark the huge difference made by volunteers all over the country, and to catch the attention of potential new recruits. Don't miss out on what's set to be an inspirational week."
Chief Executive of Volunteer Scotland, George Thomson said,
"Volunteering is absolutely for everyone, and I fully support this year's theme. While we celebrate the diversity of Scotland's volunteering nation we should also recognise that more still needs to be done if volunteering is to be truly representative of our society. Those who are not engaged are who have the most to gain from volunteering, and we need to change to evaluate participation for everyone.
Volunteers' Week is a great occasion to recognise volunteers and celebrate the difference volunteering makes to each and every community. It's also a time to reflect on how we can work together to make the offer of volunteering truly one that is open to all."
Organisations can visit the Volunteers' Week section of the Volunteer Scotland website to access a range of promotional resources and suggestions for activities.