Video: Advice on creating an effective Trustees' Annual Report
13 Sep 2017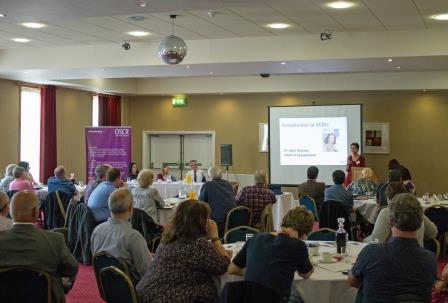 The Trustees' Annual Report (TAR) is the narrative part of your annual report and accounts – the part that will help make sense of the numbers. It is a great tool that every charity can use to show how good they are at what they do.
Later this year, we will be publishing guidance on how to create an effective TAR. Please regularly check our website and sign up for our OSCR reporter to be kept up-to-date.
In the meantime, the video below contains a presentation on the TAR from the 2017 round of 'Meet the Regulator' events. The video was filmed at our Dundee event and is presented by our Head of Professional Advice and Intelligence Laura Anderson, who speaks about what makes a great TAR and highlights some specific examples of TARs that tell a great narrative. Please note that this video has subtitles should you require them.
Laura also wrote a blog for our website on the TAR and you can read this here.