Up to £1,000 available to charities to help defend against cyber attacks
07 Nov 2018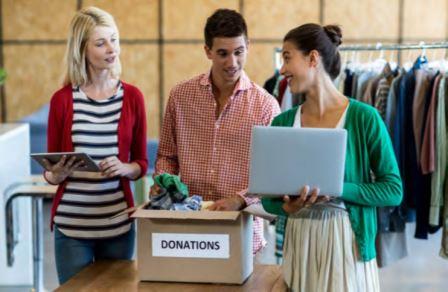 A half a million pound cyber fund is available from today (Wednesday 7 November) to help charities and small and medium-sized businesses protect against the most common forms of internet-borne cyber attacks.
Charities who are eligible can apply for up to £1,000, which will support them to achieve the National Cyber Security Centre's Cyber Essentials or Cyber Essentials Plus accreditation.

Managed by the Scottish Council for Voluntary Organisations (SCVO) on behalf of the Scottish Government, the Cyber Essentials Voucher Scheme is available on a first come first served basis to organisations who meet the criteria.


SCVO's David McNeill on a new grant available for charities to help against cyber attacks


David McNeill, Digital Director of the SCVO, who is the lead third sector representative on the National Cyber Resilience Leaders' Board said:
"According to the NCSC's Cyber Threat assessment on the UK charity sector, published this year, many charities - particularly smaller ones - do not realise that they hold funds, personal, financial and commercial data that is of interest or monetary value to a range of cyber criminals and other groups, and so do not perceive them-selves as targets.
"We would encourage all small and medium sized third sector organisations to consider this grant support being made available by Scottish Government to support their organisational cyber resilience."



Kirstie from the the Scottish Government's Cyber Resilience Unit tells us her top five tips for charities that want to become more protected from cyber attacks.


Earlier this year in June the private and third sector action plans on cyber resilience were published with the aim to increase awareness of cyber threats and to promote good practice to defend against them, with a strong focus on practical steps to support smaller organisations. As part of those plans this voucher scheme was announced and will also be available to small and medium-sized businesses, organised through the Scottish Enterprise.
All information for third sector organisations wishing to apply is available here: https://scvo.org.uk/digital/evolution/cyber-resilience. The first phase of applications close 18 December 2018.



Royal Blind's Kevin Burns speaks about Cyber Essentials