Wednesday March 17, 2021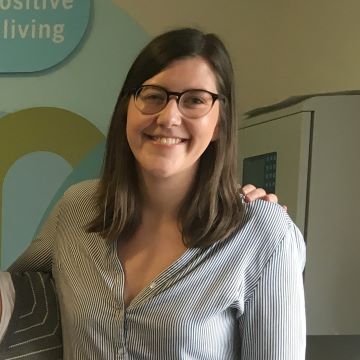 With the recent extension of the franchise in Scotland, more people will be able to vote in the Scottish Parliament election on Thursday 6 May than ever before. We recently launched our national public awareness campaign ahead of the election to encourage those who aren't already registered to do so by midnight on Monday 19 April at gov.uk/register-to-vote.
We're also delivering a voter information booklet to all households in Scotland from Monday 22 March, which will provide information about how to register and vote in the election, including safety measures voters can expect at polling places.
We want to ensure that everyone can access the information they need to cast their vote with confidence on Thursday 6 May, so the information that will be included in the booklet is now available to download on our website in BSL (British Sign Language), audio, Easy read and large print. You can also request a copy in braille and download the information in Polish, Arabic and Gaelic.
We're working with a range of charities to promote these new resources to voters. Please feel free to contact me by emailing Cheggie@electoralcommission.org.uk if you want to talk about working together.
Other democratic engagement resources
We have also created a range of digital and print resources that charities can use to run their own awareness campaign, as well as political engagement resources for newly-enfranchised groups.
Got 5?
Running a bath? Or waiting for your kettle to boil? Our Got5? registration campaign reminds voters that they need to be registered if they want to vote, and that it only takes five minutes. You can use our digital and print voter registration resources to remind your service-users about the importance of registering.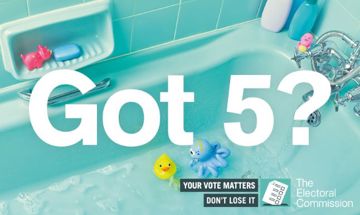 Voter information
Polling stations will be safe places to vote, and voters can expect to see many of the hygiene measures we've become used to seeing in shops and other indoor spaces.
Voters also have the option to vote by post or proxy (where you choose someone you trust to vote on your behalf). Postal vote applications need to be posted in time to arrive at the local Electoral Registration Office well before the deadline of 5pm on 6 April. Applications for proxy votes must be submitted by 5pm on 27 April.
We've created a range of digital and print voter information resources which you can use to highlight the different voting options, what to expect when voting during COVID-19, how to cast your vote and asking for help at the polling place.
Welcome to your vote resources
The election on 6 May will be the first opportunity for newly-enfranchised foreign nationals and many young people to vote in a Scottish Parliament election. To help partners spread the word to these groups about their right to vote, we've created 'Welcome to your vote' digital and print resources.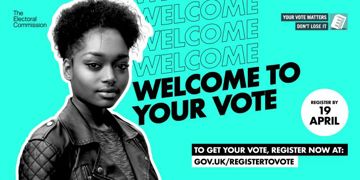 If you work with young people, you can use our new political literacy resources for 14-18 year olds to help them develop their confidence around voting. These include videos, a voting guide, and an educator's handbook with group activities.
We also worked with the Scottish Refugee Council to develop voting resources for refugee communities, which include a facilitator guide for people who work with New Scots, and a voting FAQ, which is available in Arabic, Farsi and Kurdish.