Wednesday July 8, 2020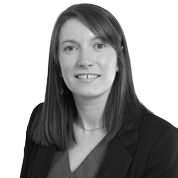 Looking at the next few decades, the way our land is owned, managed and used will have a major role to play in the post COVID-19 recovery and contributing to the country's economic and environmental goals. Significant areas of Scotland are owned or managed by charities, who can play a positive role in meeting these goals.
The way land is owned and used affects the quality of life for everyone in Scotland. Realising and applying land rights and responsibilities, as set out in the Scottish Government's Land Rights and Responsibilities Statement, can reduce inequality and bring mutual benefit to landowners, land managers and communities.
Those rights and responsibilities go with all types of land ownership, including land owning charities.  Landowning charities have an important role in communities yet sometimes people can feel unsure of how these ownership structures operate.
That's why it's vital that charities are aware of Scotland's land rights and responsibilities principles and actively consider how these are reflected in their governance structures. This might include, for example, greater transparency about the selection of trustees and more robust and regular engagement with communities around their landholding.
The Scottish Land Commission has published a new protocol that sets out practical expectations for charities owning land in Scotland.
While much good practice already exists, we believe that landowning charities could further improve their transparency, accountability and governance. The new protocols are intended to help improve understanding and transparency about the way charities operate as landowners.
They set out expectations on trustees and land managers to manage land in a way that is fair and considers the needs and priorities of the local community.
Specific expectations set out in the protocol, include simple steps such as ensuring there is up-to-date, publicly available information about who the trustees are and a ready contact for the landholding. When appointing trustees, consideration should be given to the skills and expertise required and where possible trustees should be appointed from the local area where the land is held so that local communities are actively involved in decisions on the use and management of land in their area.
Where there are plans to make significant changes that will impact a local community, charities should follow the procedures set out in the Commission's Protocol on Community Engagement
We are always keen to hear about positive examples of good working relationships and we welcome information about successful collaboration between charities and local communities that can inform case studies, to help others.
The new protocol is the latest in a series produced by the Land Commission to encourage practical implementation of the Land Rights and Responsibilities Statement.  
For further information visit the Land Commission website or get in touch on info@landcommission.gov.scot or call 01463 423300.