Top tips when asking for donations
12 Dec 2018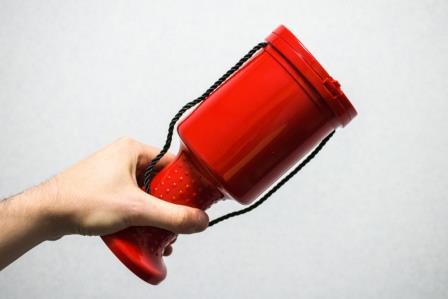 A lot of people make donations to charities during the festive season and this generosity makes a significant impact. We believe that giving to those in need is to be encouraged and applauded, so we would like to thank everyone who does so.
The public rightly expect a high standard of care when they donate. So, it is important that when a charity asks for donations it does so in the correct way. If they get it wrong, a charity could end up losing donations, affecting public confidence and there could be other consequences if certain responsibilities are not met.
As quick reference, here are ten top tips below for charities who are asking for donations during this festive season. However, in addition to these tips, charities should also follow the Fundraising Code of Practice and visit the Institute of Fundraising website.



OSCR's Jude Turbyne with ten top tips for charities when asking for donations


Top tips when asking for donations
1. Make sure your entry on the Scottish Charity Register is correct and up to date - people may want to check it before they donate.
2. Put our registration logo on your fundraising materials, they must all contain the Scottish charity number and the charity's name.
3. When using collecting buckets or tins, these must be sealed and undamaged – it's illegal to collect in ordinary containers.
4. Anyone collecting for you must be wearing ID, the name and number of your charity should be clear for everyone to see.
5. Collection bags for clothing and household goods must also contain the necessary information about your charity.
6. All fundraisers must be authorised to collect in the place where they are asking for donations.
7. Follow Data Protection rules when using or collecting personal information and make sure you follow the specific rules for sending out emails.
8. Your charity should have fundraising complaints procedures, and staff must be aware of them. You can adopt the Scottish Fundraising Standards Panel's model complaints handling procedure.
9. Every donation should be securely handled - be aware of fraudsters.
10. Read OSCR's fundraising guidance for more detailed information and sign up to the fundraising guarantee from the Scottish Fundraising Standards Panel.