Statement on charity concerns about sexual misconduct
16 Feb 2018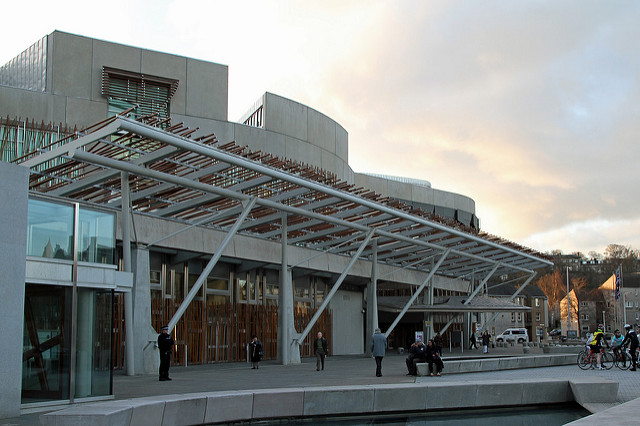 There have been some recent reports of charities and cases of sexual misconduct.   
The Scottish Charity Regulator (OSCR) takes these matters extremely seriously and on 14 February contacted all charities with information on safeguarding and a request that trustees consider this at their next Board meeting.
We would like to clarify how we receive and deal with information about matters of this nature. There are two main avenues of reporting to the Regulator:
Concerns
Notifiable Events
A concern about a charity (sometimes referred to as a complaint) can come from anyone, including members of the public or people working within a charity. Since the beginning of 2015 we have identified around 1,200 concerns involving just under 900 charities. Around 30% of these have resulted in OSCR opening formal inquiries.  The numbers involving alleged abuse of vulnerable beneficiaries are low.  As a proportion of all concerns since 2015 it is around 1%. When we receive a concern about a charity, we involve any other appropriate bodies, including Police Scotland, when it is necessary.
We always consider the risk and whether or not the issue is within our remit before deciding whether or not it is appropriate to open an inquiry into a charity. Inquiries are handled in line with our inquiry policy. Generally, we do not comment on the outcomes relating to individual charities.   However, if an inquiry requires OSCR to use its formal powers, or if there is a high level of public interest, we will publish an inquiry report on our website explaining what happened and our actions.
When charities themselves raise a significant issue to us, this is recorded as a Notifiable Event. The Notifiable Events regime began in April of 2016 and is our equivalent to the reporting of serious incidents regime of the Charity Commission of England and Wales (CCEW). There are many different types of Notifiable Events, such as fraud, significant financial loss and incidents of abuse or mistreatment of vulnerable beneficiaries. A full list of different types of Notifiable Events can be found here.  Through the notifiable events regime, we can work with charities to make sure they are taking the correct steps when they have uncovered serious incidents of any kind. 
Since April 2016, we have had 170 notifications from charities.  Of these, 19 have related to serious incidents involving children or vulnerable adults. 15 of these notifications have some element of alleged sexual misconduct. None of these has resulted in a formal inquiry.
Usually the notifications that come to us that require police involvement have already been referred to Police Scotland.  This is what our guidance asks charities to do. If the charity trustees have not done so, this is the first thing we request of them. 
This number includes the two reports from the SCIAF incidents which have been reported in the media.  None of the others relate to sexual abuse or misconduct overseas.  The 2016 case from SCIAF was originally reported to the Charity Commission for England and Wales as it was from a joint office where the HR function was being led by a partner registered with CCEW.  However, in discussions with SCIAF we have agreed that for all serious incidents, they should report to us, even if another partner is reporting to CCEW.
Of the notifiable event cases, 6 are notifications that charities are involved in the Scottish Child Abuse Inquiry and are being dealt with as part of that process.  In all of the other 9 (including the SCIAF cases) the trustees have involved the police at an appropriate stage.  4 of the cases have been concluded, with the remaining 5 cases currently being at varying stages.
We cannot comment on the individual cases. However, we are confident that the trustees have acted appropriately in each of them.  The allegations have been taken seriously, the trustees have reported them to the police, cooperated with the ensuing investigation, and made sure that they have protected their beneficiaries, volunteers and staff.
Our regulatory focus is to make sure that charity trustees are dealing appropriately with any allegations of sexual misconduct and any other serious incidents affecting their charity. 
OSCR's Chief Executive, David Robb said,
"Currently, there are over 24,000 Scottish charities and the intelligence we have is that the vast majority of them are doing fantastic work in line with charitable purposes and their legal responsibilities.
"Clearly, there have been reports of troubling incidents within certain organisations. Allegations of sexual misconduct are very serious and we do not take them lightly. In these instances, we will always take the necessary regulatory action and work with every appropriate body to protect beneficiaries, volunteers and staff.
"There is nothing, however, to suggest that these instances are more common in charities than in other organisations.
"We know that transparency is essential for building trust and confidence. The online Scottish Charity Register is a rich resource of information on what charities are doing and the impact they are having.  It now also includes annual reports and accounts for a large number of charities.
"Abuses are always disappointing and some of the current allegations are particularly disturbing.  We will continue to urge charity trustees to be vigilant and to take robust action when necessary.  We will also deal firmly with any misconduct when required so that the public can continue to have confidence in charities and to support the important work that they do."