Scottish fundraising panel members announced
08 Dec 2016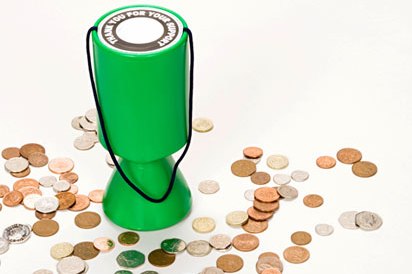 In July we brought you news about Scotland's new self-regulatory system of fundraising that had been launched.  Since then, the Scottish Fundraising Implementation Group has been working to put in place everything that is needed to make that system work.  A key part of that is the creation of the Independent Fundraising Standards and Adjudication Panel for Scotland, which will oversee fundraising standards in Scotland and fundraising complaints about charities registered in Scotland. 
Today, the members of the panel have been announced.  It will be chaired by Alison Elliot, Associate Director of the Centre for Theology and Public Issues in the University of Edinburgh and a former moderator of the Church of Scotland.  The other panel members are Jay Butler, Sheila Logan, Cathy Bell, Val Surgenor, Paul Drury, Ann-Marie Devlin and Michelle Armstrong.  OSCR will be supporting the secretariat function for the panel. 
As a regulator, we work to underpin public trust and confidence in charities.  As fundraising is one of the most direct ways in which charities engage with the public, getting it right is of great importance if charities are to continue to enjoy consistently high levels of that trust and confidence. 
We believe that this new system of self-regulation that has, at its heart, a concentration on raising standards in terms of both fundraising and complaints handling has great potential in the Scottish context.
OSCR's Head of Engagement Jude Turbyne said:
"We welcome the announcement of the Panel that will play a key role in ensuring that charities are both complying with the fundraising code and working to ensure high standards in terms of their complaints handing and fundraising practices.
"This panel will bring the right mix of appropriate skills and experience in terms of fundraising, charities, the wider third sector, data protection, and consumer and charity law."
For more information on fundraising in Scotland, please visit our 'Fundraising' section.