Scottish Charity Regulator inquiry report updated
11 Jan 2017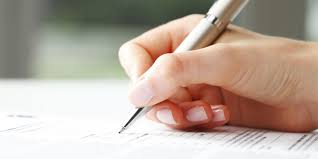 The Scottish Charity Regulator has updated its inquiry report on Scotia Aid Sierra Leone, Scottish Charity Number SC041617.
On 23 December 2016, the Court of Session granted our motion to remove the charity's two remaining trustees from any role in the management and control of the charity, and appoint a  permanent Judicial Factor. The order for removal has the effect of permanently disqualifying the individuals concerned from acting as charity trustees of any charity.
We opened an inquiry into the charity following receipt of concerns about the management of the charity.
You can read the updated inquiry report here.
OSCR's Head of Casework, Martin Tyson, said: 
"After considering all of the available evidence, we became concerned that there was misconduct in the administration of the charity, and took necessary action to protect its assets. The Court of Session granting our motion will help ensure that funds will be used more appropriately in the future. Individuals who are a risk to a charity have been prevented from acting as trustees for any other charity. 
"Trustees should always act in the interests of the charity with reasonable care and diligence. As this announcement shows, where trustees fail to do this, we will use our powers and take appropriate action."