SCIO names to go on Registrar's Index of Company Names
28 Nov 2017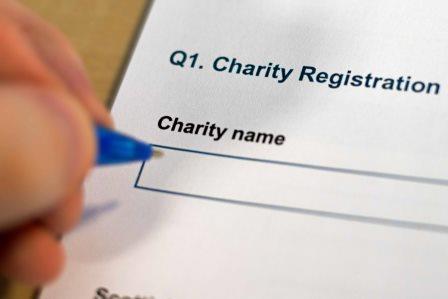 From 1 January 2018, Scottish Charitable Incorporated Organisations (SCIOs) and Charitable Incorporated Organisations (CIOs) will appear in the Registrar's Index of Company Names, which is maintained by Companies House.  Charities that are incorporated as companies already appear on the index. 
So, from January, SCIO names will appear alongside the names of companies (and other entities) when a user makes a search through Companies House's CHS or WebCheck search.  This will help protect SCIOs' names, for instance in the event of others looking to set up a company or CIO with the same name as a SCIO.  We would recommend that everyone looking to set up a SCIO or any other kind of charity checks the index before settling on a name to ensure it is not already in use by another organisation.
What it also means is that going forward Companies House will need to check whether a SCIO's proposed name includes 'sensitive words or expressions' set out in The Company, Limited Liability Partnership and Business Names (Sensitive Words and Expressions) Regulations 2014.  These regulations detail the words and expressions that require the prior approval of Companies House before they can be used in a name.  
Examples of sensitive words  in SCIO names include:
Trust
Foundation
Association
Society
Fund
Where the proposed name for the SCIO you are applying for includes a 'sensitive word or expression', you will need to contact Companies House to obtain their approval before you apply to OSCR.  The email address for applications is enquiries@companieshouse.gov.uk.  Please include 'SCIO' in the subject line of your email.  Before you apply please view Companies House website guidance (Annex A) which sets out the criteria for approval.  You are also advised to view Annexes B and C.
Some, but not all, words require you to seek the view of a government department or other body before you send your email to Companies House.  This is made clear in Annex A.  If the relevant body has no objection to your proposed name it will provide you with a statement of non-objection to provide to Companies House as part of the application for prior approval.
For example:
if you are looking to incorporate a SCIO with a name including the words 'Fund' or 'Bank'  you must be able to provide a letter or email of non-objection from the Financial Conduct Authority.
Certain words or expressions will require you to provide evidence or additional information to Companies House. For example:
if you are looking to incorporate a SCIO with the word 'Foundation' in its name you must be able to show that it has a pool of money or a regular source of finance available to promote its objects.  It must also include a non-profit distribution clause in its constitution (this is required in any case for charitable status).
When OSCR is considering an application for incorporation as a SCIO or a change of name that includes a sensitive word or expression we will expect applicants to confirm that they have the prior permission of Companies House to use it.
We will, of course, also check that the proposed name is not 'objectionable' in one of the ways that are set out in the Charities and Trustee Investment (Scotland) Act 2005.  Some of these overlap with the sensitive names requirements.
We have produced this FAQ to help applicants, advisers and charity trustees make sure the names they have chosen for their charity comply with all of the legal requirements.  This document should answer any queries you may have, but you can also email info@oscr.org.uk for support.  In addition to this, OSCR will be updating the current guidance on its website over the coming months to reflect the change.