OSCR seeks new Chair
26 Oct 2018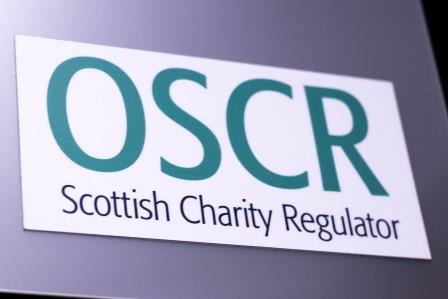 The Scottish Charity Regulator (OSCR) is looking for a new Chair for its Board.
The successful candidate will undertake the role from 1 March 2019, on the completion of the second term of the current Chair, The Very Revd Dr Graham Forbes CBE.
Our new Chair will lead the organisation during a period which will present both challenges and opportunities for OSCR and the charity sector. Applicants will be expected to be able to demonstrate strong leadership and influencing skills, a good knowledge of the charity landscape including the key issues facing charities in Scotland, as well as an understanding of the wider political environment. The post will be of interest to those who have been or are actively involved in charities and their governance. The formal time commitment is up to 4 days per month, including 5 Board meetings a year, plus Board strategy sessions.
More information about the post can be found on the Scottish Government's Public Appointments website. The appointment is made by Scottish Ministers, and the application window closes on Friday 23 November 2018.
Dr Forbes commented:
"I have very much enjoyed being Chair, and it has been a privilege to work with our diverse Board as we help shape the direction of travel for OSCR. We believe in light-touch, proportionate regulation to support charity trustees in their important work. Supported by our excellent staff team, OSCR continues to make a significant and very positive impact on the sector in Scotland, and on wider public confidence.
"The job requires someone who is passionate about the charity sector and can enthuse others. I would encourage anyone who is interested to apply. I am sure the successful candidate will find OSCR an exciting organisation which exercises its unique role in helping promote Scotland's flourishing charity sector."
Notes for Editors
The Scottish Charity Regulator (OSCR) is the independent regulator and registrar for over 24,400 Scottish charities including community groups, religious charities, schools, universities, grant giving charities and major care providers. OSCR's work as regulator ultimately supports public confidence in charities and their work. More information about OSCR's work can be found on our website.
OSCR's Board is responsible for our strategy, future direction, oversight and governance. Our Board Members act as ambassadors for OSCR, promoting our policies and values and bringing their specialist knowledge to the organisation.
It is anticipated that this appointment will commence in March 2019 for a period of up to four years, with the possibility of re-appointment subject to evidence of effective performance and satisfying the skills, knowledge and personal qualities required at the time of re-appointment and Ministerial approval.
The new Chair will be remunerated £270 per day. Travel, subsistence, and reasonable dependent carer allowance incurred as a result of carrying out the duties associated with this appointment will be reimbursed. More information about the post can be found on the Scottish Government's Public Appointments website.