OSCR appoints new Chief Executive
09 Oct 2019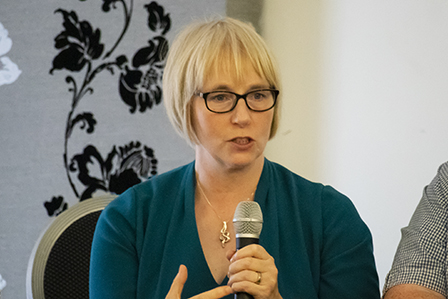 Following an external recruitment process, the Scottish Charity Regulator is delighted to be able to announce that Maureen Mallon will be the new permanent CEO.  She has been the interim Chief Executive since January, and will be taking up the new appointment immediately. 
Maureen came to OSCR from her role as an Assistant Director and HMI at Education Scotland.  Prior to that she worked in community learning, and has a rich experience of working in the charity and wider third sector, including 10 years with YouthLink Scotland. 
With our Chair, Lindsay Montgomery CBE well established and Maureen now in post, we have a great opportunity to build on our past successes.  We can make sure that OSCR continues to develop its role and impact as a strong, enabling regulator and to build the public's trust in charities.
Maureen said "I am thrilled to take up the permanent CEO post and to have the opportunity to lead the organisation through the next exciting phase. We have ambitious plans and will work closely with partners and Government to support and regulate Scottish charities."
Notes to editors
The Scottish Charity Regulator (OSCR) is the independent registrar and regulator of Scotland's over 24,000 charities and publishes the Scottish Charity Register at www.oscr.org.uk. Our vision is of charities you can trust and which provide public benefit. More information about our work can be found in our Media Pack.


The previous CEO David Robb announced he was to leave OSCR on 14 December 2018.