New Guidance on making changes to your charity
22 Nov 2018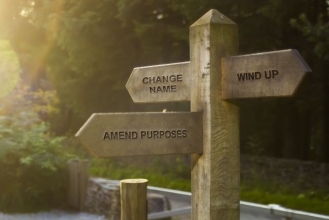 The Scottish Charity Regulator (OSCR) has this week launched updated guidance on:

The new guidance updates and simplifies previous OSCR guidance on how to seek consent to change a charity's name, purposes and how to wind up or dissolve a charity.

The updated guidance on Charity Names explains what makes a name 'objectionable' under charity law, and also highlights the rules under company law on 'sensitive words or expressions' (which apply to SCIOs as well as charitable companies).

The updated making changes to your charity webpages bring together information about when to seek OSCR's consent before making changes and when to tell or 'notify' OSCR of changes to your charity, including:
Changing the charity name
Changing the charity's purposes
Winding up or dissolving the charity.

OSCR Head of Casework Martin Tyson said,
'Charities often need to make changes; the law requires charities to seek OSCR's consent before making some of these changes.

'This updated guidance makes it clearer for charities what the process is for making each kind of change, what OSCR's role is and how it makes its decisions.'