Meet the Charity Regulator - Thursday 23 September 2021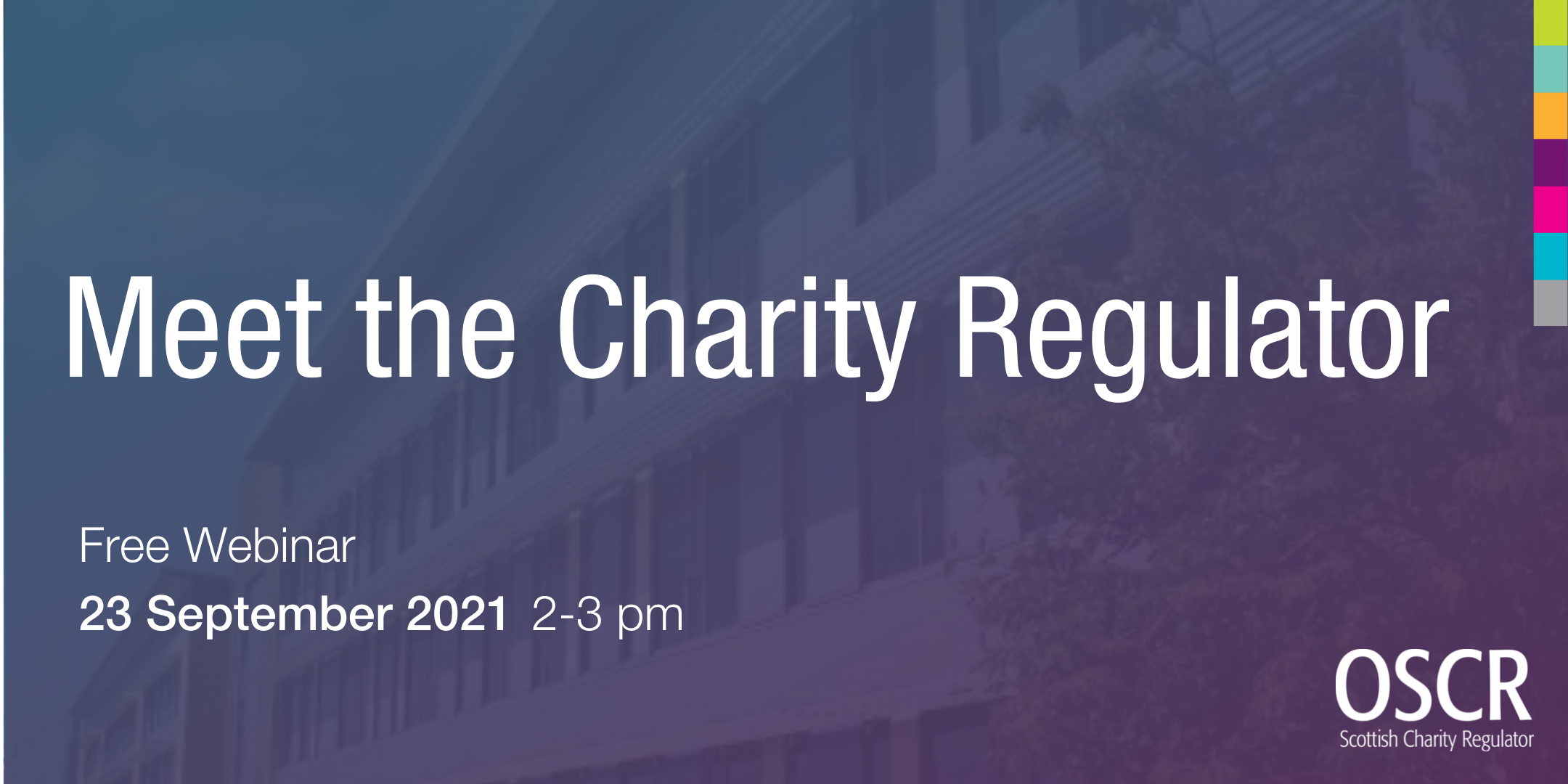 The role of the Scottish Charity Regulator (OSCR) is to promote public trust and confidence in the charity sector. We regulate all charities in Scotland, making sure that they are well run and providing public benefit. We keep a public register of charities and help charity trustees to understand their duties and comply with the law.
Come along to our annual event to hear about the work of the Scottish Charity Regulator, and to ask us any questions you might have on our activities. We will be joined by members of our board and members of the OSCR staff team.
This session will be recorded, and an edited version posted on OSCR's YouTube channel. Please note that if you do not wish to be filmed please turn off your camera during this video session.