Keeping your charity safe online - Phishing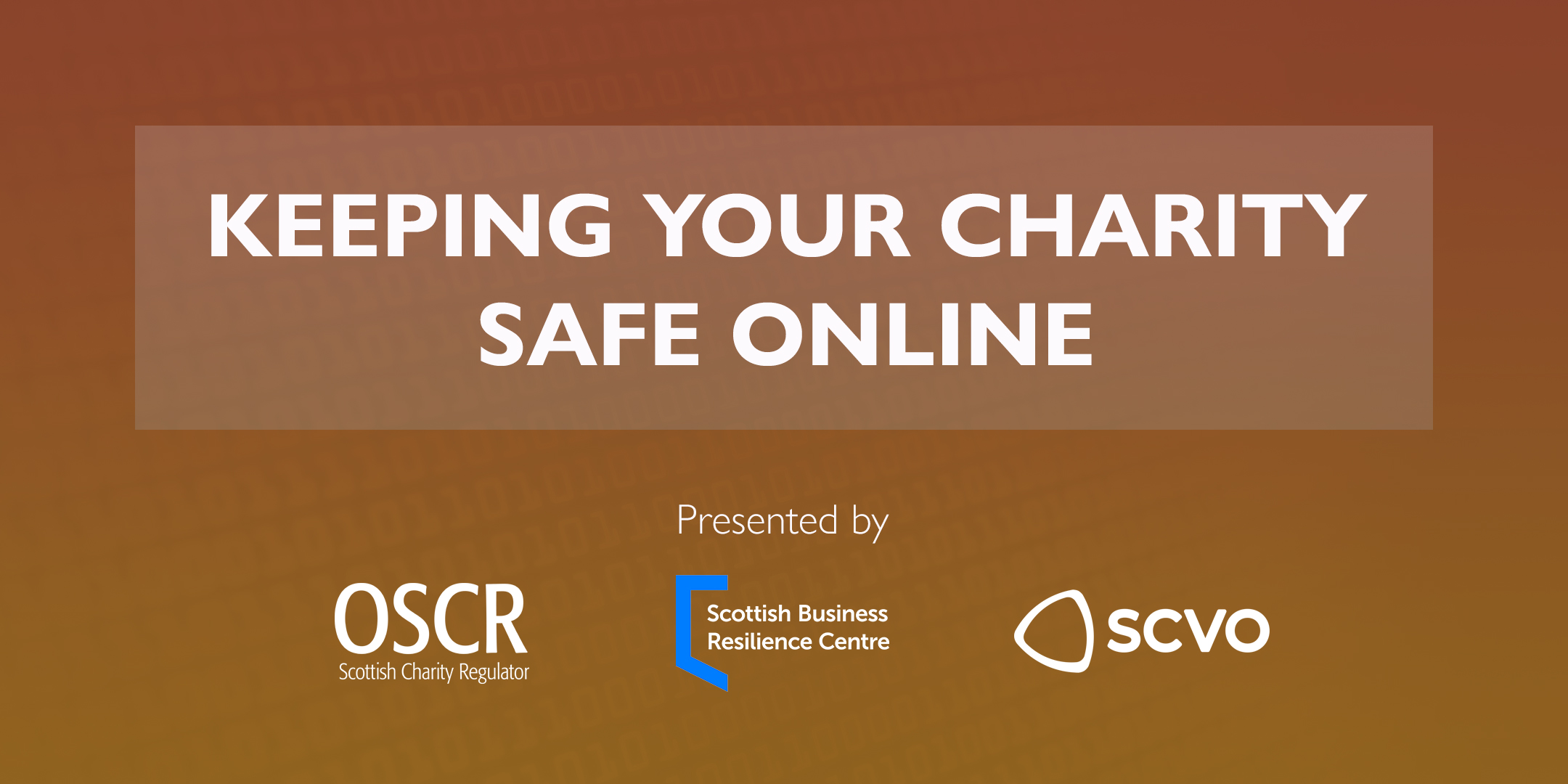 A new free 'Keeping your charity safe online' webinar will take place on 10 December 2020 from 2pm until 3pm.
The webinar will focus on 'phishing'. Phishing is a type of social engineering attack where users are tricked in to revealing sensitive information, such as password, usernames, financial details. Phishing is most commonly targeted through email where the user is encouraged to visit a fake website, but this type of attack can be conducted via a text message, social media or by phone. These type of attacks can hit an organisation of any size and type, and, aside from the theft of information, attacks can install malware (such as ransomware), sabotage your systems, or steal money through fraud.
OSCR staff, Alison Stone from SCVO and Kirstie Steele from the Scottish Business Resilience Centre will host this practical and informative session about learning how to spot a phishing attack. It will help charities understand what actions you can take to make sure you don't take the bait and get caught in the cyber-criminals net.