Charity Fraud Awareness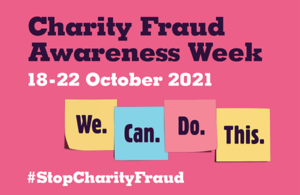 Join us on Tuesday, 19 October 2021 from 14:00 to 15:00 BST to learn how to protect your organisation from fraud and cybercrime. 
This FREE online event, hosted by the OSCR in association with the Cyber Scotland Partnership, will have some great hints and tips on how you can avoid your charity or voluntary sector organisation becoming a victim. We will be joined in conversation with guest speaker Dave Carter,  the Head of Counter Fraud Management at the British Council.