Monday February 9, 2015

A case in the press last week caught my eye and made me reflect on the crucial role of the charity trustee in preventing, spotting and tracking fraud. Fortunately, such activity is relatively rare: the great majority of charities and those associated with them act properly as custodians of the charitable assets with which they are entrusted.
But charities have no special immunity to fraudulent activity, and sadly there is a small but steady stream of prosecutions for the misappropriation of charity funds or assets.
In the case that caught my eye, an employee of a charitable fund to train medical staff had been forging signatures and cashed 62 fraudulent cheques, embezzling over £50,000. The deception was uncovered when a number of suspicious transactions were identified, including discrepancies in financial records and a number of blank stubs on a cheque book. 

I won't go into too much detail with this particular case, but it's a timely reminder to reflect on the motto of the Wilson Clan, Semper Vigilans, which means 'Always Watchful'.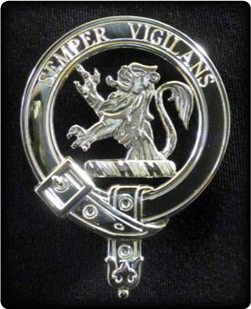 Perhaps that should be adopted as the motto for all charity trustees whose vigilance is often key in preventing such problems, or, where they occur, identifying them and therefore rebuilding trust .
We have guidance for charity trustees to help them discharge their duties in helping to prevent and deal with fraud. So, remember the watchword of the Wilson clan and make it your business to ensure that all of your trustees are always watchful.